Making resolutions for change? Change must begin within you to witness external change. This meditation will focus on creating an internal environment of balance and well-being by working with the Chakras.
You will need a small rock or stone. It is to be held in your left hand during the session. A regular stone from a garden or creek bed is best, not a crystal or any with specific properties.
Embracing Your Humanity Through Nature is a meditation that helps you look at life through different eyes.
The Alphabet Meditation – a fun way to find better thoughts about what you desire and how to improve your current situations.
This meditation focuses on using the metaphor of the compass for a balanced life. Take the journey with us!
You can order a workbook to go with this meditation in the book section – Your Compass for a Balanced Life.
This meditation focus on all aspects of your life and creating it as you truly desire.
Need inspiration, motivation or accountability to reach your goal? Or perhaps just plain relaxation? You can listen to these audio online. Never listen to hypnosis recordings if you are driving or operating equipment.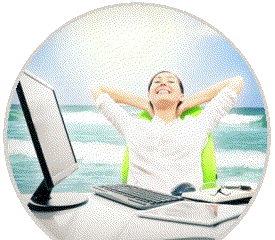 Learn and practice this deep breathing technique to help you stay calm, focused and in control!
Frequent headaches due to stress and tension? First stop is your doctor to make sure everything is ok – pain can be a warning sign, so check it out. Next stop is this audio recording. Use it at the very first sign of your headache and feel it disappear into nothing, nothing, nothing…….
Stressed, in pain, feeling out of control? This audio recording helps you escape for the longest relaxing 12 minutes you've ever experienced. Treat yourself to the best massage your mind has ever had.
Peruse the latest books Roberta has written.
If you suffer from chronic pain, this is the book to help you take back control!
The Facts: "Chronic pain affects an estimated 100 million people – nearly one- third of our entire population. This is more than those affected by heart disease, diabetes and cancer combined. Seventy-eight Americans die every day from an overdose of opioids. This includes heroin and prescription painkillers like oxycodone, hydrocodone and methadone. Deaths from prescription painkillers have quadrupled since 1999, as have the number of prescriptions for them." (Centers for Disease Control and Prevention)
Opioids are the first line of treatment for most chronic pain sufferers. But there are other options that have no negative side effects or issues of addiction.
Understanding how the brain processes pain provides the realization that you DO have control over how you perceive it. Studies in neuroscience have shown that the brain cannot tell the difference between what is real and what is vividly imagined. This is why hypnosis is an important addition to your toolkit.
Because all hypnosis is self-hypnosis, you can learn to take back control from your pain and manage your level of comfort in the way you want to perceive it.
Here are the reasons for using hypnosis for pain management:
– No negative side effects
– No pills or implanted devices
– Minimal investment
– Relatively fast results
– Self-care
– No ongoing expense once the techniques are learned
Fernandez balances personal and client stories, explains how your brain processes pain and provides the scientific research that gives insight into the effectiveness of hypnosis for pain management.
Balance your life using your internal compass!
Using the four directions of your internal compass can help you become a better problem solver, creator, worker, parent and person.
In this workbook, Fernandez uses her skills as a business consultant, trainer and hypnotist in sharing practical exercises and wisdom to develop and use your skills and the knowledge from within. Roberta combines her business expertise with her personal beliefs and intuition to help you gain a deeper understanding of your Self, and how to use that understanding to continue to grow and prosper.
Today I'm joined by Carol Wickoren of My House Fitness in Hopkins and Beth Shupanitz with Inspiring Health Solutions. We talk about the role of diet and exercise in weight loss.
We finish our 3 part series on weight loss, talking about the role of the body and the complexity of food choices and sensitivities, disease, toxins, supplements, etc. My guest is Dr. Rob Lindsey of Valeo Health and Wellness Center.
In this first of a four part series on parenting, Roberta discusses parenting young children and how hypnotic techniques can be implemented by parents.
Sarah Nuahn with Jade Counseling joins me today to give some tips on parenting through the teen years.
Today we talk about parenting young children through divorce. I'm joined by Anne Byrne, attorney and owner of Byrne Law Office and Erin Kassebaum, mediator and owner of Resolution Divorce Services.
I'm joined by Jill Hauwiller, a consultant with Leadership Refinery. We discuss the challenges and stresses that occur when parenting and careers collide.
Linda Schutz, another hypnotist at The FARE Hypnosis Center, joins me in talking about emotions and feelings – how they impact people and how to satisfy them.
Fears around money can cause big issues in many aspects of your life. I can't spend it. I can't save it. I don't have enough. Mary Schmid talks with me about her approaches to working with money issues of many types.
Today I talk with Vikas Narula about the power of connection at work, home in in our communities.
I'm talking with Karen Black, owner of Insight Edge, a leadership consultant who specialized in conflict resolution and team building. Conflict is always present in our home and work environments and Karen has some interesting insights on how it manifest and what to do about it.
My guest today is John Weir, a fellow colleague and golf hypnosis mentor. John provides great information on improving your performance and transforming your golf game!
My guests today, Lynn Vanesse owner of Touching Hearts at Home and Christine Rowland owner of Pioneer Estates, join me for a powerful discussion of stress in the aging and for their caregivers.
Videos By Joe Dispensa and Bruce Lipton