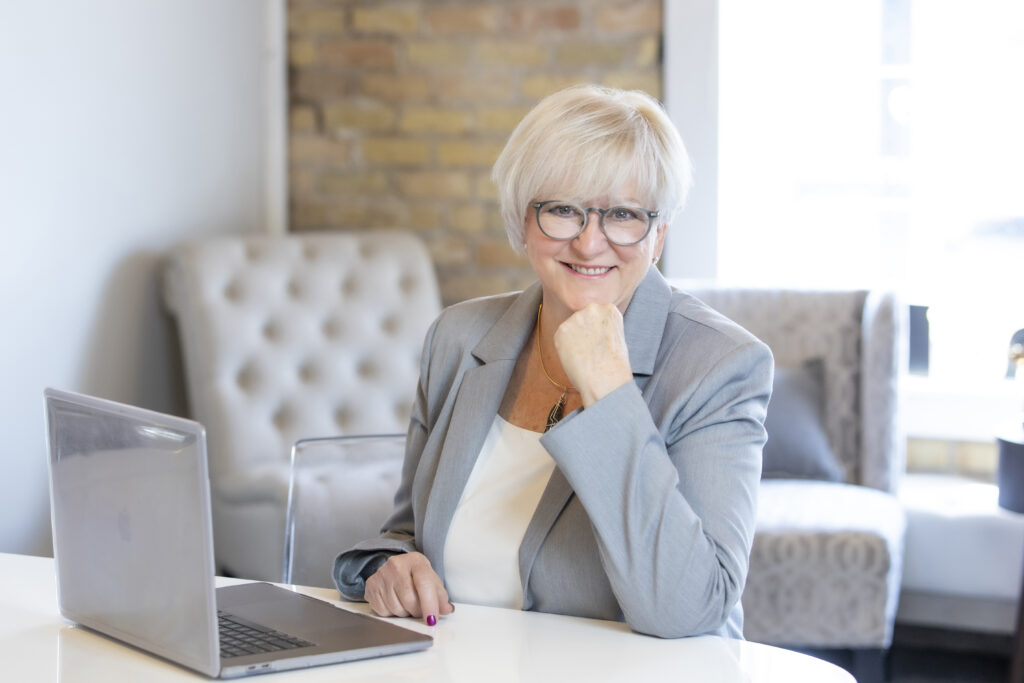 Roberta Fernandez, Your Ability Awareness Activator
Roberta Fernandez is a personal and professional development consultant and the creator of AHARA and Conscious Napping®. She is a renowned corporate trainer, an eloquent public speaker, an Integrative Emotional Intelligence Specialist, holds a Master Practitioner certification in NLP (Neurolinguistics Programming), and is a Board-Certified Hypnotist. In practice full-time since 2013, she has performed thousands of hypnosis sessions.
She has lived an adventurous career and legendary expertise in education, corporate consulting, and training in the areas of organizational change and emotional intelligence. Roberta has perfected executive and managerial corporate training programs, as well as personal development and wellness programs that have further proven her versatility and unflinching self-worth among colleagues.
Roberta has conducted thousands of individual client sessions and more than 85 noteworthy presentations and trainings over the past fifteen years. Notable amongst her past clients are Kemps, Sam's Club, JP Morgan Chase, Target, Optum, Pentair, and numerous governments, academic and private organizations.
She has well over 2,500 hours of training and certifications from recognized and formidable bodies in the fields of sustainability, coaching, consulting, NLP, mindfulness, and hypnosis. Her 45 years of experience in education, organizational change and systems, emotional intelligence, and working across public and private sectors as a consultant, trainer, and coach add to her skills as a hypnotist and personal and professional development consultant. 
Roberta's experiences from all of her past endeavors are present in the development of the services she offers, assisting individuals to become more positive, productive, and purposeful in achieving their life goals. 
Her past speaking and training clients include Kemps, Pentair, Sam's Club, Minnesota Holistic Nurses Association, Minnesota Perinatal Organization, Methodist Hospital Rehab and Fitness, and the Minnesota Association of Cardiovascular and Pulmonary Rehabilitation, to mention a few.
Honors:
Eden Prairie Chamber Charles DeBono Volunteer Award 2017
The Leadership Award from the Banyan Hypnosis Center 2017
The Hypnotism Research Award from the National Guild of Hypnotists 2017
Eden Prairie Women of Substance – 2018
Roberta is certified:
As a Master Practitioner in Neurolinguistic Programming (NLP)
as an Integrative Emotional Intelligence Specialist 
A Certified Life Coach through the International Certification Board for Coaches and Hypnotists (ICBCH) 
by the National Guild of Hypnotists as a Board Certified Hypnotist with over 2,500 hours of training and certifications in a wide variety of modalities

Roberta has been featured in:
Chanhassen Villager – 2015
South Lake Neighbors Magazine – 2015
SouthWest Business and Community – 2015
Learn True Health Podcast with Ashley James      – 2016
Natural Awakenings – 2016
Lifestyles Magazine – 2016
Eden Prairie News -2016
Southwest Metro Magazine – 2016
SouthWest News Media – 2016
Minding Your Health Radio Show on 950AM –       Weekly from Jan-November 2017
The Star Tribune – 2017
National Fibromyalgia Association – 2017
Butterflies of Wisdom Podcast – 2017
Trailhead Health – 2018
Work Smart Hypnosis with Jason Linett Podcast #222 – 2019
Learn True Health Podcast with Ashley James       – 2019
Reach Radio Podcast – Hypnosis, A Non-
      Pharmacological Option for Pain – 2021
Previous businesses:
IDS/Ameriprise – Certified Financial Planner
Distinkt Impressions – Faux artist/designer
The Montessori Children's House of Hyde
     Park – Founder and Director
Planet Partnership – Sustainability consulting
     and education while working with Al Gore's
     Climate Project 
Consult Roberta – Consultant and trainer
      specializing in organizational change and
      integrative emotional intelligence,
      while working with Sweden's Atkisson
      Group 
FARE Hypnosis – Board Certified Hypnotist
      and Certified Instructor

Current Businesses:
Roberta Fernandez – Your Ability Awareness
      Activator, Personal and Professional     
      Development Consultant
Conscious Napping® – Guided Visualization
    Wellbeing app
Roberta K. Fernandez – Fiction novelist
She has written three books:
Breaking Free from Pain and Opioids:
      Discovering the Hypnosis Option – 2016
Your Compass for a Balanced Life – 2017
Her first fiction novel, A Knock on the Door
      – 2022
Roberta performs training and speaking engagements on a variety of topics. Here is a press kit for your convenience.
Download Roberta's Press Kit
In the past 15 years, Roberta has spoken or provided training for:
Adath Jeshurun Synagogue
Allina Mercy Hospital
Anoka Ramsey Community College
Audubon Society 
Bard College
Bond (Branching Out in New Directions)
Carleton College
Catholic Diocese Tampa Bay
Chanhassen High School
Chaska High School
Chiropractic Continuing Education, PDR, and
      iSpine
City of Coon Rapids
City of Tampa
CleanTech Open
Earth Charter
Eden Prairie Chamber Of Commerce
Eden Prairie High School
Eden Prairie Home and Garden Show
Edina Realty
Episcopalian Church of Chicago
Epsilon Sigma Delta
Federal Reserve Bank
Florida Aquarium
Florida Federation of Garden Clubs
Florida State University
Gasparilla Arts
Gilda's Club
Hadassah
Heartland Hypnosis Conference
Hillsborough Community College
Hillsborough County Middle Schools
HR Assets
iSpine
Keller Williams
Kemps
Kingsway Retirement Center
Lee County, FL
Methodist Hospital Heart Vascular Center
Minnesota Cardio Vascular and Pulmonary
      Rehabilitations Conference
Minnesota Community & Technical College
Minnesota Division of Natural Resources
Minnesota Historical Society
Minnesota Holistic Nurses Association
Minnesota Neuropathy Association
Minnesota Perinatal Organization
Minnesota Pollution Control Agency
Minnesota School Nutrition Association
Montessori Foundation
Museum of Arts and Sciences Tampa
Museum of Science and Industry Tampa
National Guild of Hypnotists Hypnosis Conferences
Nova Southeastern University
Network of Executive Women
Northwestern Health Sciences University
Optimist
Optum
Orlando Latin Film Festival
Pathways
Performance Excellence Network (MN Council
      for Quality)
Physicians Diagnostic and Rehabilitation Services
PI Midwest Business Leader's Forum
PMI
Power of 100
Presidio Graduate School
RENEW, MN
Rotary – many chapters
Ridgedale YMCA
Sarasota Realtor's International Congress
Sertoma
Stetson University
Suncoast League of Cities
Sustainable Florida Conference
SWANA
Tampa Museum of Art
University of Florida Extension
University of Minnesota
University of South Florida
Village of Key Biscayne
Women's Health Leadership Trust
Disclaimer: Services rendered are held out to the public as non-therapeutic motivational and meditative consulting to inspire positive thinking and the capacity to self-manage your mind and body abilities. Services rendered are not any form of health care or psychotherapy, and despite research to the contrary, I make no health benefit claims for the services provided. My work is supportive and educational, intended to enhance productivity, effectiveness, and personal and professional growth.